Spotlight on… Natalie Walls
We are continuing to spotlight members of the AlphaBio Team, each time exploring their position in the company, their motivation and a quick peep into their lives outside working hours. All in four questions!
This month we caught up with Natalie Walls.
Q1 How would you introduce yourself?
Hello, my name is Natalie Walls and I am Logistics Coordinator and Office Manager for AlphaBio . I live in Ipswich, not far from where I was born, and work in Bury St Edmunds. I joined the company in November 2019 from a software company where I was an account manager.
Q2 What does your role in AlphaBio entail?
As the Logistics Coordinator for the company, my role involves looking after orders for our products, such as our bioinsecticide, FLiPPER©, coming in from our customers, and liaising with our production plant in San Colombano al Lambro, approximately 40 km south of Milan in Italy, to ensure delivery.
Plant protection products are strictly regulated around the world, and even the labels are essentially legal documents. So, I also place orders for labels appropriate for each country where the product is going to be used. And then finally I make sure that invoices are sent out to make sure the company gets paid!
Not surprisingly, it is a highly process-orientated role, which is fine because I love a process.
I have also recently taken on the Office Manager which I am finding makes for a busy time – health and safety, first aid, meetings, catering, booking accommodation and even stationery falls under this role.
Q3 What do you like about working for AlphaBio?
AlphaBio is such a lovely company with a great team and in a really supportive environment. It has been going for 12 years but it is exciting to be here when it really seems to be growing and developing.
I had no experience of working in agriculture so it is a bit of a learning curve but I enjoying helping out when it's needed. Even if I did not set out to work for a "green" company, it gradually sinks in that what AlphaBio is trying to do is important.
At AlphaBio, the team is relatively small but you really feel very valued and appreciated. As a result, I am happy to go the extra mile if something is needed out-of-hours.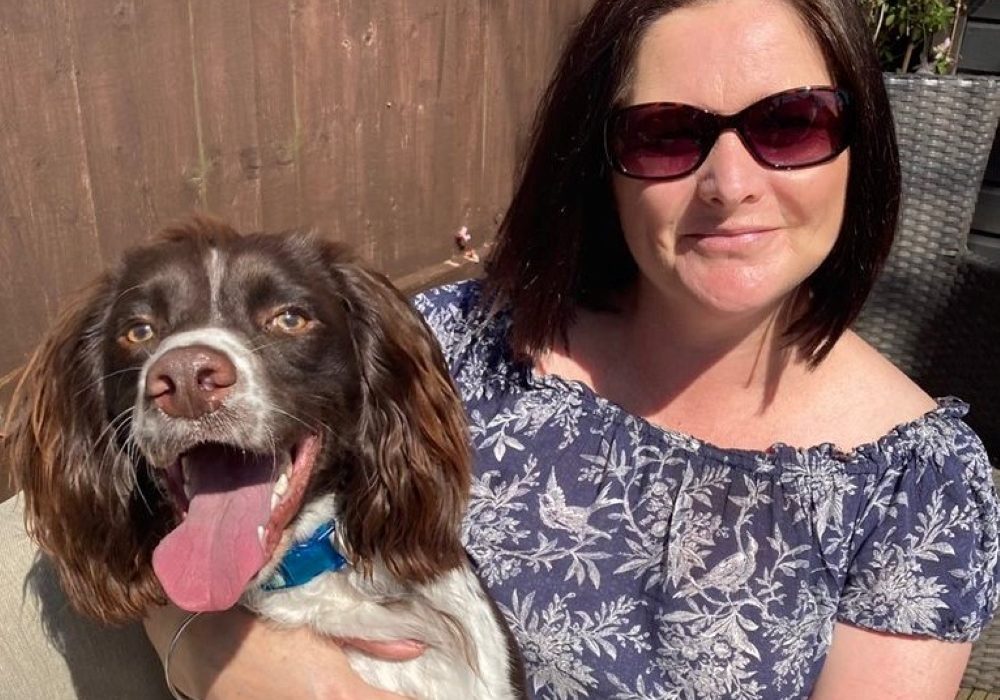 Q4 Finally, what do you like to do outside of work?
Well I do have two daughters and Benson, my dog, so finding time to do lots of different things is a bit difficult. Nevertheless, I have always loved gardening, right from a child, and enjoy growing my own food, although I would not like to rely on it!!
I also love socialising and during the pandemic, my husband decided to build a bar in the garden; it is a great place to relax!
Natalie was interviewed by Julian Little. Want to know more about Natalie and the AlphaBio Team?