New position of Market and Technical Development Head for AlphaBio Control
14 October 2022: AlphaBio Control, the award-winning1 agricultural technology company committed to finding exceptional plant protection products from natural sources, has created a new position of Market and Technical Head, and is delighted to announce that Marta Ruiz will take on this position from her previous role as Portfolio Marketing Manager for Southern Europe.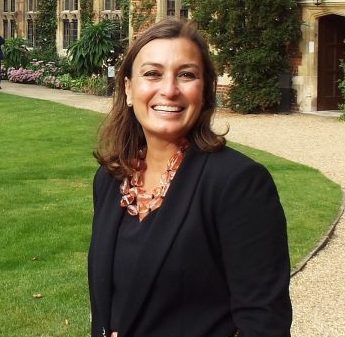 Iain Fleming, co-founder and Chief Executive of AlphaBio said, "As AlphaBio continues to expand and deliver new products from our R&D pipeline, it is important that the company's structure adapts to accommodate our activity. This new role will oversee the marketing of our portfolio, as well as ensuring there is appropriate technical support to help transfer our technology to our distribution partners, so that our products are used in the best way possible. This new leadership position will therefore ensure that our award-winning bioinsecticide, FLiPPER®2 and our new bioherbicide, MiSSiTO®3, continue to go from strength to strength".
Leading the technical and development team, Marta said, "This is a very exciting time for AlphaBio, and I am delighted to take on this new position to help propel the company to the next level".
ENDS
AlphaBio Control is a winner of the 2021 Queen's Award for Enterprise, in the Innovation category and for its bioinsecticide, FLiPPER®.
FLiPPER® is a bioinsecticide based on olive oil and is marketed through a number of distribution partners in Europe and Africa, and has recently received its 26th registration, this time for control of insects in Sri Lanka
MiSSiTO® is a bioherbicide derived from sunflower oil that has already been launched in Italy and will be marketed elsewhere as registrations come through
For more information on Marta, why not look at her biography on the team page
For more information or to speak to Iain or Marta, please contact:
Dr Julian Little, Director of Communications
E: Julian.little@alphabiocontrol.com
M: 07900 276999