Spotlight on…. Sally Budden
It is Autumn, harvest is done and the leaves on the trees are a kaleidascope of colour; a great opportunity to spotlight another brilliant member of the AlphaBio Team, exploring their position in the company, their motivation and a quick peep into their lives outside working hours. All in four questions!

This month we caught up with Sally Budden: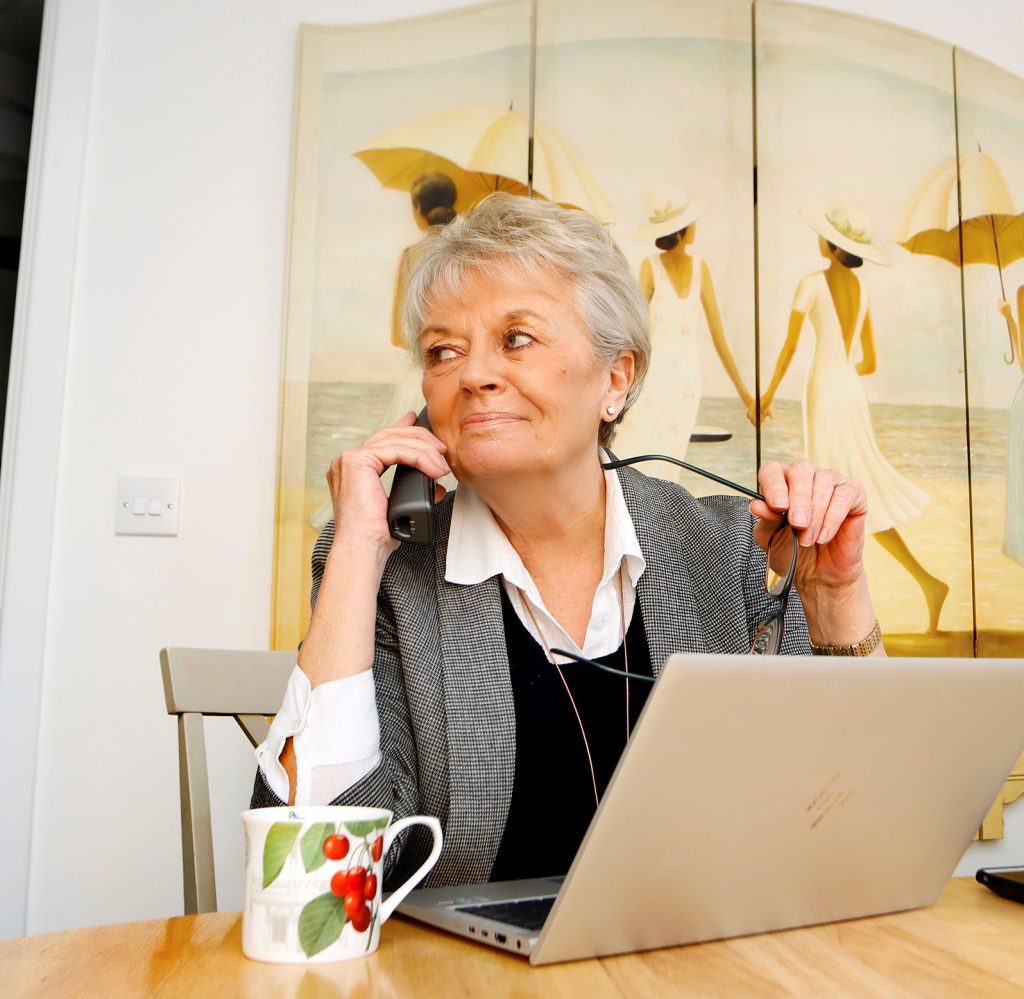 Q1 How would you introduce yourself?
Hello, my name is Sally Budden, and I am the Director of Corporate Affairs for AlphaBio Control. I was born in Knightsbridge in London and was raised in Surrey and Suffolk before spending time helping out on a luxury charter yacht in the Mediteranean as a teenager. There I met a number of famous people, including Lord Lucan and the Bee Gees, as well as a very seasick guitar player who I later found out to be Eric Clapton!!
Having gone to secretarial college, I then worked for a number of organisations and publishers which whetted my apetite for journalism, including the Egon Roney Organisation and the Daily Express. It also included stints as a freelance journalist in pre-revolutionary Iran and TV work in Texas. Back in the UK, I worked in local radio before working for British Telecom for a number of years.
Finally, I joined AlphaBio in 2014, initially just supporting the Chief Executive before moving to my current role.
Q2 What does your role in AlphaBio entail?
My role looks across the whole company, ensuring business continuity and facilitating day-to-day activity in the company such that things happen in the best possible way. It is a COO-type of position, supporting the Chief Executive, overseeing many areas of the business including human resources, corporate governance and marketing communications whilst taking a strategic oversight of any potential obstacles in the path of the company's progress.
Q3 What do you like about working for AlphaBio?
I work for and with a truly excellent group of people. We have built a company where the ethos is all about the team. It is an incredibly empowering place to work where everyone knows their place in the company and works extremely hard to ensure progress is being made. This generates the perfect atmosphere where there are no judgemental attitudes; we learn from our mistakes and move onwards.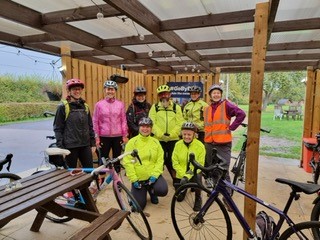 Q4 Finally, what do you like to do outside of work?
I love cycling and have been known to come to work on my bike. I am also a member of a cycling group which makes it a much more social activity. Golf is another social activity rather than a competitive sport.
A throwback to my journalist days, I really enjoy political podcasts (there have been a lot recently…).
Finally, you'll always find me on the dancefloor at a party!
Sally was interviewed by Julian Little. Want to know more about Sally and other members of the AlphaBio Team? Then take a look at The Team page on our new website.