Spotlight on…. Catherine Barrett
It is the middle of February and there are enough flowers out there to hint of Spring; an ideal time to spotlight another brilliant member of the AlphaBio Team, exploring their position in the company, their motivation and a quick peep into their lives outside working hours. All in four questions!

This month we caught up with Catherine Barrett.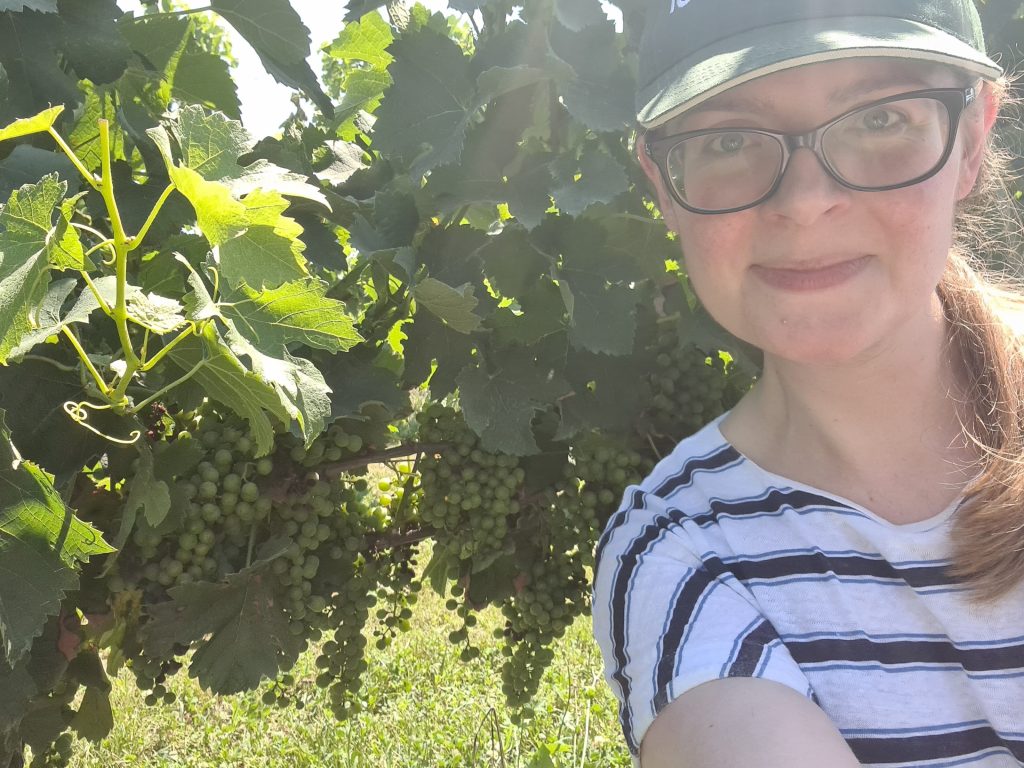 Q1 How would you introduce yourself?
Hi, my name is Catherine Barrett, and I am the Market Development Manager for Northern-Central Europe for AlphaBio Control. I was raised in Surrey in the south of England and went to Bristol University where I studied Politics and Italian. As part of my course, I spent some time studying at the University of Turin and working in Mirandola in northern Italy, the latter of which was coincidentally close to AlphaBio's current offices in Reggio Emilia.
I was interested in the science and politics of food security, so having completed a Masters degree in Sustainable Crop Production at Warwick University, I then spent some time working for the European Commission in Brussels and then as a researcher for an MP in Westminster.
Wanting to get hands-on experience of agriculture, I joined Bayer CropScience in 2013, initially as a field trials officer and finally as a commercial technical advisor to growers in the south east of England.
With the advent of Brexit, I wanted to use my experience to help companies through the resultant changes, so moved to the Agricultural Industries Confederation as Head of Arable Marketing and Seed.
Finally, having been interested in biological control since my Masters studies, I joined AlphaBio in October 2021.
Q2 What does your role in AlphaBio entail?
AlphaBio currently has two commercial products: FLiPPER®, a bioinsecticide, and MiSSiTO®, a bioherbicide. My role therefore is to work with colleagues in our partner organisations, and look for opportunities to extend the range or situations in which these products might be used. I give technical support and information to those using our products, as well as managing and visiting AlphaBio regulatory and market development field trials for our current and future products, including our new fungicide product and more.
The role does involve a fair amount of travel, so far including Poland, Germany, and the Netherlands, with plenty more expected for 2023.
Q3 What do you like about working for AlphaBio?
AlphaBio is a small company so there is always lots to do, but at the same time, it can be flexible and agile to find solutions to problems that arise. That said, I feel part of something that is growing quickly. I love the fact that I am working in biocontrol and helping increase its use across Europe. Sustainability matters and I find the ethos of the company inspiring.
The multicultural environment is an extra benefit; switching between languages throughout the day certainly keeps me on my toes, and I get to work with the team and our partners in different countries looking at different crops in different situations.
I am always learning new things in this role and I am looking forward to contributing more to the company's success in 2023.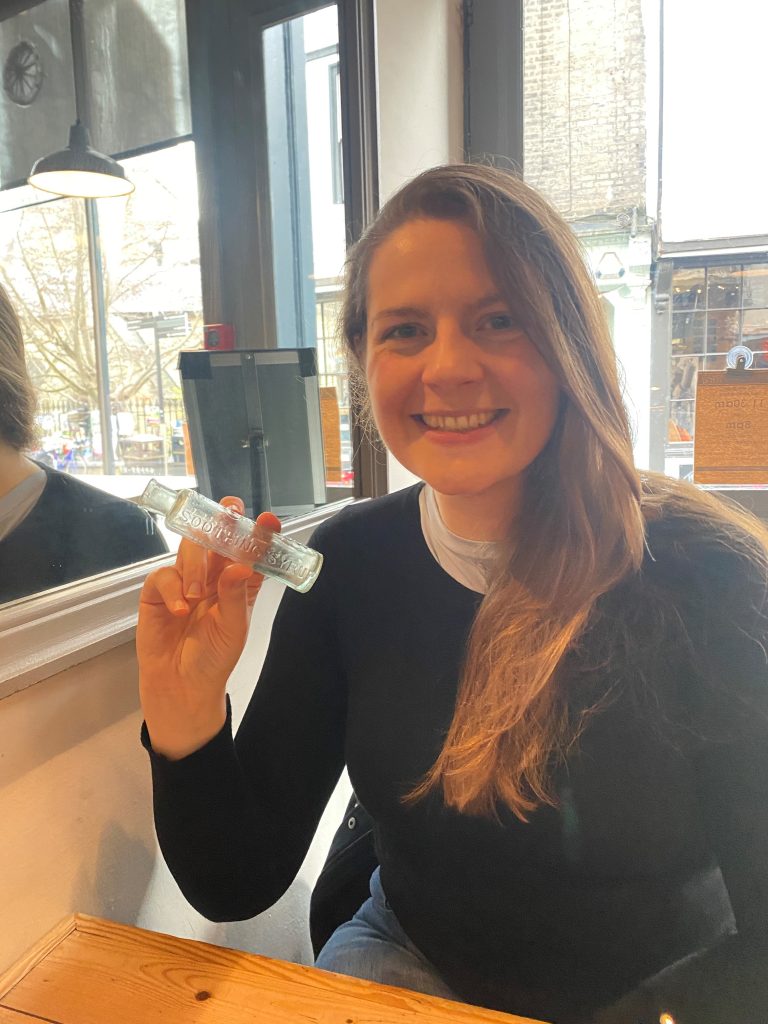 Q4 Finally, what do you like to do outside of work?
I've already mentioned that I love languages and different cultural perspectives. I am currently trying to learn more German, but am a way off proficiency yet so please don't test me!
I live in Cambridge and love visiting the museums and going to public lectures there.
Slightly left field but I also collect antique glass medicine bottles, especially those associated with quack medicine and that have a story behind them. One of my current favourites is a bottle of Mrs Winslow's Soothing Syrup, which contained a lot of morphine!
Catherine was interviewed by Julian Little. Want to know more about Catherine and other members of the AlphaBio Team? Then take a look at The Team page on our new website.