Spotlight on…. Stella Agostini
Easter has passed and we are in that strange time where the weather cannot make up its mind as to whether it is Summer or Winter. A great time to spotlight another integral member of the AlphaBio Team, exploring their position in the company, their motivation and a quick peep into their lives outside working hours. All in four questions!
This month we caught up with Stella Agostini…..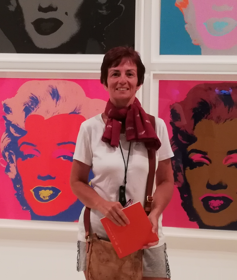 Q1 How would you introduce yourself?
Hello, my name is Stella Agostini, and I am a Regulatory Manager for AlphaBio Control.
I am originally from Bologna, one of the most beautiful and ancient cities of Italy but these days I live in Castellanza, just northwest of Milan.
I went to university in Bologna to study Industrial Chemistry before taking my first job in a polymer chemistry company in Basilicata in southern Italy before moving back to Bologna and then to a company in Milan. As an Export Area Manager, I travelled a lot in Europe and the Middle East, and loved learning new cultures and dispelling previous preconceptions.
In 2001, the company was bought out and I moved to Isagro, my first experience of agricultural regulatory development. As part of the regulatory team I followed the development of the rice herbicide and sugarcane ripener, orthosulfamuron from discovery to commercialisation which was fascinating.
When I left, I was contacted by Guido Maffioli, the Director of Regulatory Science at AlphaBio and started in 2022.
Q2 What does your role in AlphaBio entail?
As Regulatory Manager, my focus is on the registration of the company's bioinsecticide, FLiPPER® in new countries in Africa, Latin America, Australia and New Zealand as well as the re-registration of the product in Southern Europe.
I am also working on a new project to achieve the first registration of our new biofungicide in southern Europe which I am very excited about.
Q3 What do you like about working for AlphaBio?
I moved form a company of 10,000 people to one with 20 employees; it is a very different atmosphere and I love the almost family feeling of working in AlphaBio. The idea of working for a small company was very attractive to me and I certainly enjoy being able to know everybody.
With a flexible working environment, I like the fact that I am in a diverse team with people from Italy, UK and Belgium. Everyone in the company has their own role but there are opportunities to understand and feed into other aspects of the business; I like being able to use my previous experience in dealing with issues that arise in the team's activities.
AlphaBio has a very good reputation from my perspective; the fact that it is partnering with companies such as Bayer, De Sangosse and Versalis demonstrates that we are definitely doing something right, and shows that you do not have to be a huge company to bring important products to the hands of farmers.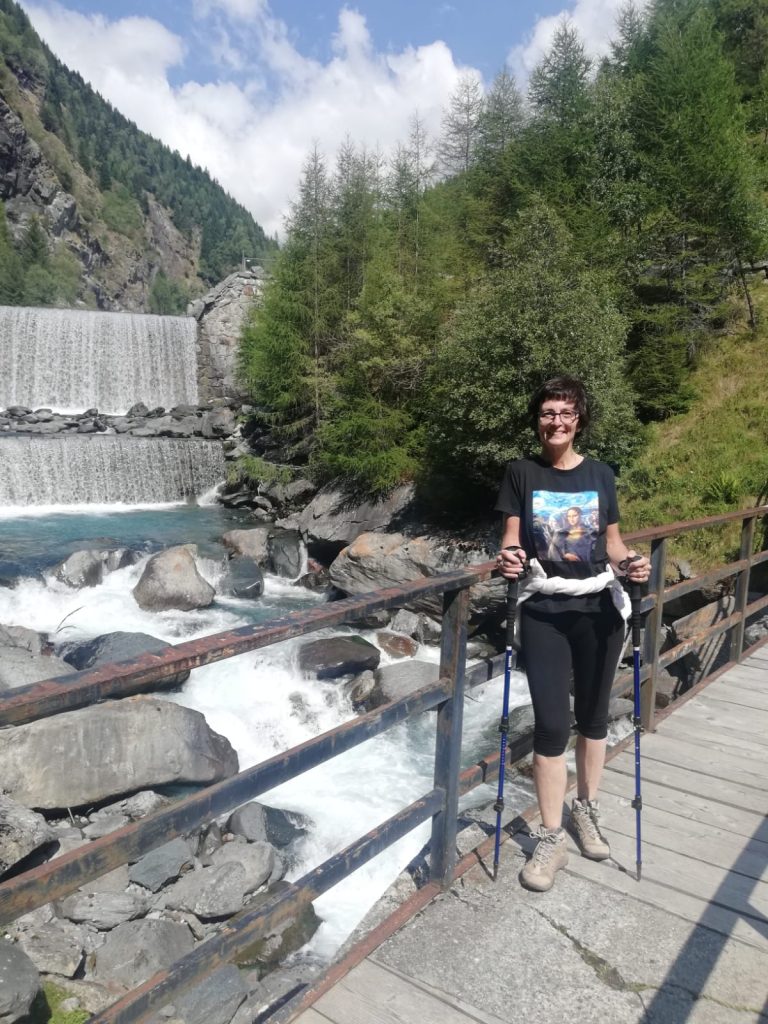 Q4 Finally, what do you like to do outside of work?
I have two daughters and a very busy social life but I like to mix walking in the Dolomite mountains, as you can see, with indoor activities such as Pilates, playing the piano and working on puzzles, sewing and doing cross-stitching.
I love going to the movies, especially watching classic films; my favourite actor is Charlie Chaplin. I also love visiting art galleries.
Stella was talking with Julian Little. Want to know more about Stella and other members of #TeamAlphaBio? Then take a look at The Team page on our new website.