Spotlight on…. Ros Ashton
Early Summer seems like an ideal time to spotlight another integral member of the AlphaBio Team, exploring their position in the company, their motivation and a quick peep into their lives outside working hours. All in four questions!
This month we caught up with Ros Ashton: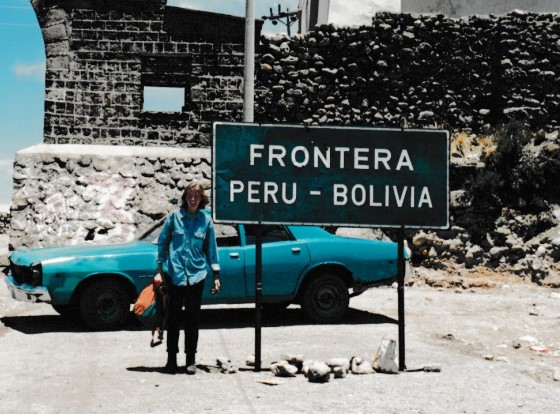 Q1 How would you introduce yourself?
Hello, my name is Ros Ashton, and I am a Corporate Affairs Administrator for AlphaBio Control.
I was born not far from the AlphaBio offices in Bury St Edmunds but left the town at the age of 18 to do a secretarial course in Oxford, before landing my first job in London where I stayed for three years in the export sales team for a big publisher.
Deciding that I needed to widen my horizons, I went traveling in East Asia for 16 months, including working for a marketing company in Australia. This gave me a taste for marketing and I did a degree at the the University of Gloucestershire.
An opportunity to go travelling again, this time in South America, proved irresistible and I went to live in Bolivia for 6 months, travelling, learning Spanish and running a bar in La Paz. Pouring a pint at altitude is quite a skill!
Moving back to Bury St Edmunds in 1996, I went back to publishing, working in Marketing, before taking a career break for the births of my two daughters. After a stint doing corporate fund raising for the town's theatre, I took a role for a company providing case management services to individuals with brain injuries and stayed for 15 years rising to Business Manager.
Most recently I took a virtual assistant position, joining AlphaBio in April 2022.
Q2 What does your role in AlphaBio entail?
The role of Corporate Administrator is relatively unstructured; I have been working closely with the company's Director of Corporate Affairs, Sally Budden, on developing company policy, ensuring the appropriate IT corporate governance is in place to keep AlphaBio's intellectual property secure, as well as on areas such as GDPR compliance and company insurance. I have worked with the Regulatory and the Market & Development teams, and been involved in booking travel for my colleagues, and researching team building activities.
As part of the Marketing Communications team, I have been involved in the development of the website, taken over the company Twitter feed, and have been involved in our approach to achieving B Corporation accreditation.
Q3 What do you like about working for AlphaBio?
I like the fact that this is a strong cohesive team that works well together with a high level of respect for each other's knowledge, skillsets and abilities.
This is a dynamic company that I believe is going places; it is not content to rest on its laurels, and is keen to develop new products for the market. To be honest, I was slightly dubious about the idea of working for a pesticide company but I now understand how essential they are to producing enough food for everyone, and I'm proud of the fact that the company is developing biopesticides, improving on what is already available.
I am enjoying learning about a whole industry as a result, and am fascinated by the diverse roles within the company, working across Europe.
Finally, working in the Marketing Communications team means I get involved in the data side of the website and social media and I LOVE data analysis!!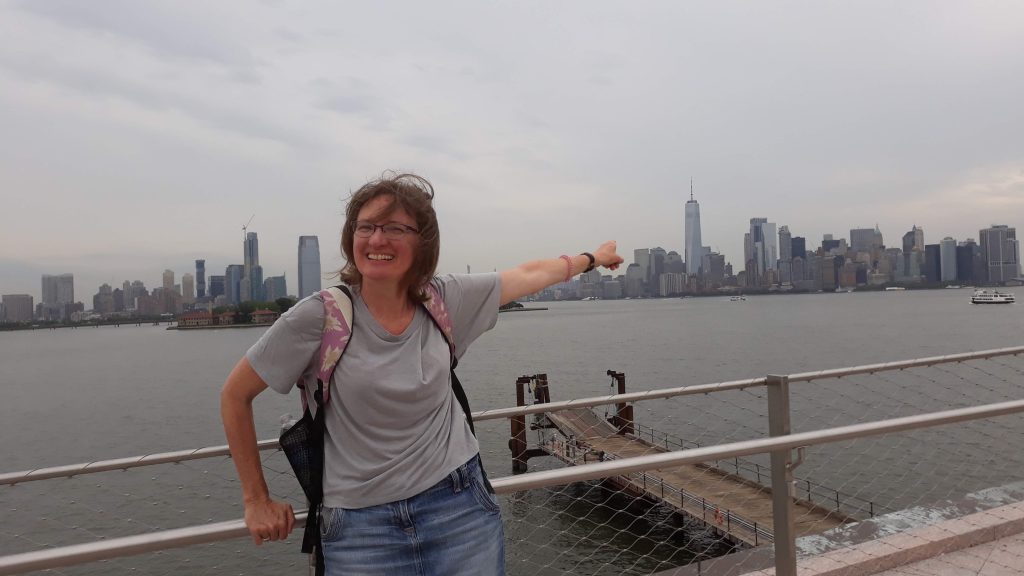 Q4 Finally, what do you like to do outside of work?
I love spending time with the family, going to restaurants, the theatre and the cinema.
I still love travelling; my sister lives in Switzerland so I have every excuse to visit, and I am going to Norway later in the year – and off to Thailand with a friend next year. Linked to travel, I do love to be outside, especially with Isla my cairn terrier, as it is my best thinking time, come rain or shine.
Ros was talking with Julian Little. Want to know more about Ros and other members of #TeamAlphaBio? Then take a look at The Team page on our new website.