An Intern's Impressions 7: the end is nigh…
After seven weeks with AlphaBio, our intern, Ellie Jaques has moved on to a well-earned summer vacation, but before she left, we asked her for her final reflections on her time with the company: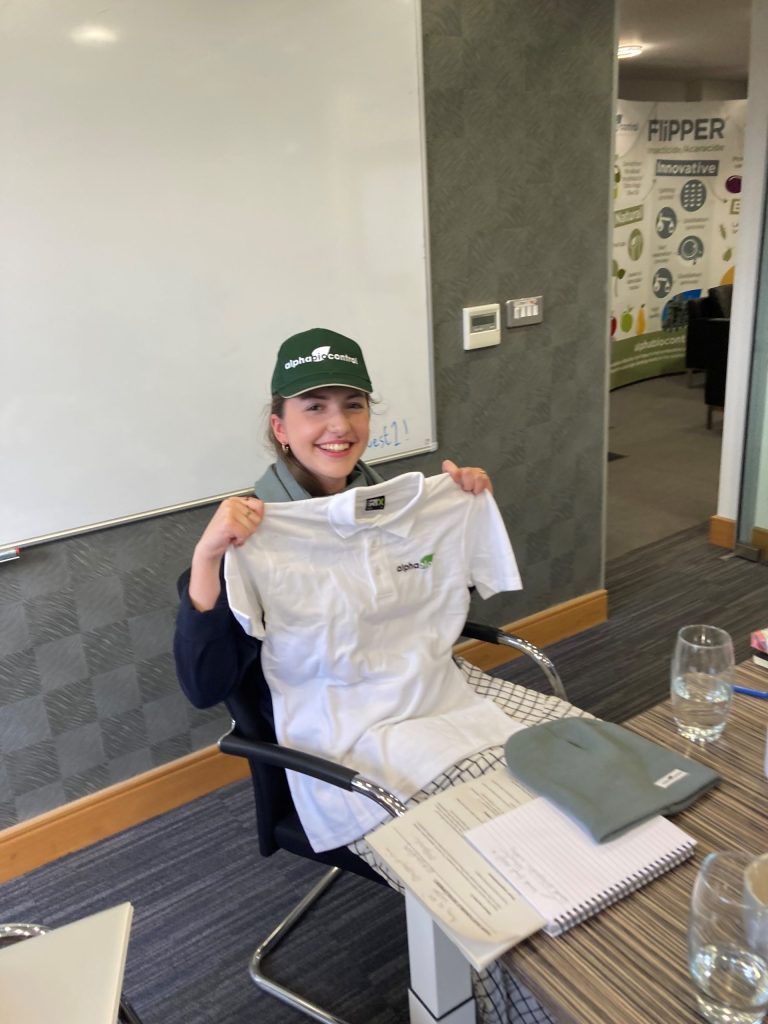 After seven weeks it is time for the final blog! A day that felt so far away when I first started writing these but as come around at frightening quick speed.
When I started this internship, I had no idea what to expect and what I'd be doing each day. It's safe to say any expectations I did have, have been well and truly exceeded. From taking part in a 3-hour B-Corp preparation meeting to making presentations for the meeting in Italy, I've really done a little bit of everything. A day doesn't go by without me noticing a new B-Corp registered company, I literally cannot escape it now!!
I knew this internship would be good but I didn't think I'd take that much from it; how wrong I was. I've learnt skills I can use for uni which are going to come in very handy next year, most notably my new love for Excel and making the coolest spreadsheets possible. But also, skills that I will take into any future jobs and my general life, which is an unexpected bonus. However, I must admit I still haven't mastered the skill of functioning without copious amounts of coffee each morning or the 06:30 wake up time each day.
With these blogs I wanted to show a different, new perspective of internships. Proving that they're not all doom and gloom, sitting in an office counting the days until 'freedom'. I would like to think I've achieved this! In no way has this internship conformed to the stereotypes:
I don't run useless errands constantly and I don't spend all day staring at the printer;
I get set real tasks that need doing and aren't just there to give me something to do to fill time;
I actively take part in meetings;
I have learnt a lot;
I have been welcomed into the team; and most importantly,
I've had a great time!
I loved every day of it, and I don't know what I'm going to do for the rest of the summer. I hope I've achieved my aim of debunking the myths around internships and showed that they can be great and not something to dread all summer.
Finally, I wanted to say a big thank you to everyone at AlphaBio for making me feel so welcome. I wouldn't have had such a positive experience if it hadn't been for everyone! I know it's a risk taking an intern but I'd like to think it's been worth it!