Where do Biopesticides fit in Farming & Horticulture: a Conundrum?
AlphaBio Control is sometimes put in the box labelled "Oh, you make products for organic farmers then?" In this blog, we explain why such pigeonholing of biopesticide and biocontrol companies is unhelpful, and why the Company Vision is a little grander than that.
Organic Farmers have the same problems as other farmers
The use of biopesticides in organic farming makes absolute sense; organic farmers have exactly the same problems as conventional farmers; weeds rob the crop of water, nutrients and sunlight if their presence in a food crop is not reduced; disease can reduce a crop yield to zero if not controlled as well as introduce toxins to our food; and insect pests can devour what is left, or spread crippling plant viruses if their numbers are left unchecked.
The problem is that organic farmers have a much more limited access to pesticides than their conventional counterparts: weed control involves ploughing or burning prior to planting or emergence of the crop, or widening the space between crop rows to reduce the effect of weeds; disease control involves substantial use of heavy metals and products such as Bordeaux Mixture; and insect control is problematic since many of the available products lack specificity, ie, they struggle to differentiate between pests and beneficial insects.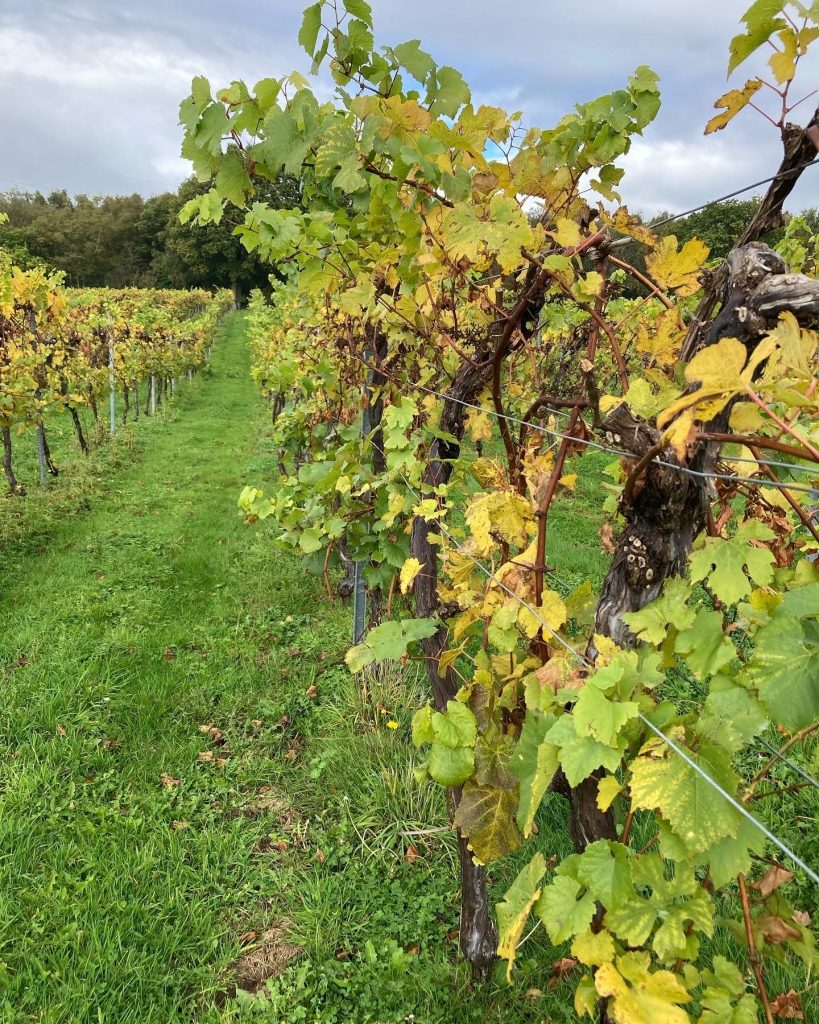 The Rise of Biopesticide Companies
The advent of companies such as AlphaBio Control, therefore, offers farmers new tools to help them produce a high enough yield to make organic farming economically sustainable. As a result, it is not surprising that products such as FLiPPER®, a bioinsecticide derived from olive oil, have proved popular for the control of a broad spectrum of sucking pests including aphids, whitefly, thrips, mites, psylla, leafhoppers and scale. Especially when they have very low toxicity to bees and other beneficial insects.
Organic as a Niche Market
The company is, of course, delighted to be working with organic farmers, and products such as FLiPPER® are accredited by organic certification organisations across Europe (and further afield). Perhaps it would be easy for AlphaBio to relax and reap the rewards of working with such farmers but this was not the Vision that the company's founders had when it was formed. Their view was that they wanted to impact on all farming not just what they saw as a niche area.
Improving the environmental credentials of what is approximately 1.4% of land currently be farmed organically was not going to be nearly as impactful as also having an influence on 100% of land; the vision was not just to add to the arsenal of products that organic farmers could access, it was to replace sprays of conventional pesticides with new, highly researched, biological or biologically-derived alternatives; changing conventional and other forms of farming one spray at a time.
And there is some logic in their thinking when one looks at the data on organic farming. Despite huge encouragement and incentives to convert and farm organically, and an increase of 55% in response, over 90% of agricultural land in the EU is still cultivated conventionally.
There are also dangers in putting all your eggs into a system of food production which is inherently more expensive to do; such premium priced products can struggle in times of economic downturn. The graph below shows the ups and downs of organic farming in the UK over time. In 2021, nearly 507 thousand hectares of land farmed organically, a 1.4% increase compared to 2020. However, this is a third less than its peak in 2008; this area crashed after the largescale increases in food process in 2010, and now only represents only 2.9% of the total farmed area in the UK.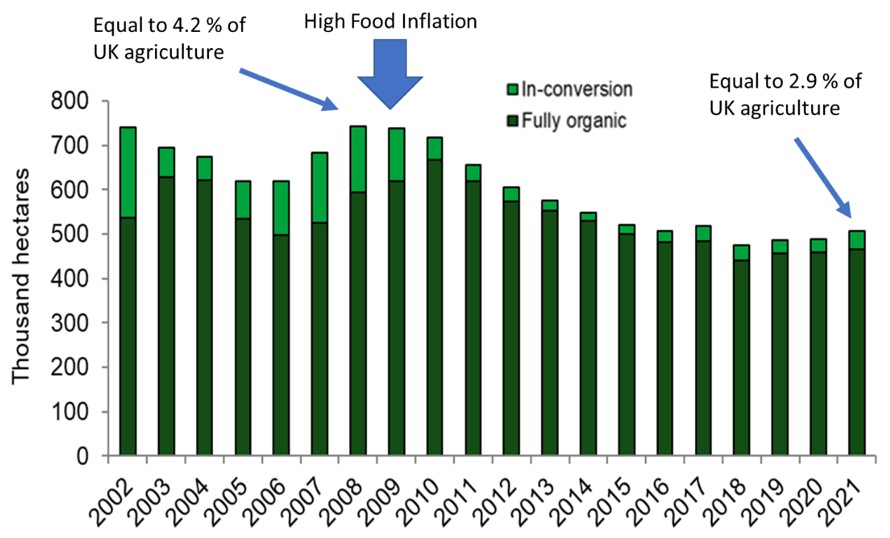 Even if the UK has one of the lowest organic production areas in Europe, these figures do sound a warning note for those companies who produce inputs suitable only for this sector, and the current cost of living crisis cannot be helping the numbers.
Bioherbicides: An Organic Anomaly that deserves Correction?
AlphaBio's second product is a form of pelargonic acid derived from a waste stream of the bioplastics industry and ultimately derived from sunflower oil. Branded, amongst other things, as MiSSiTO®, this is a bioherbicide that is already commercialised in Italy. However, due to some quirk of history, this product cannot be made available to organic farmers since herbicides, whether biologically-derived or not, are not allowed in European organic systems.
Given the drive to reduce carbon emissions right across the agricultural sector, such an anomaly deserves correction; replacing the plough with an effective, residue-less, plant-derived alternative makes absolute sense. A bit like the company's vision.